Editors: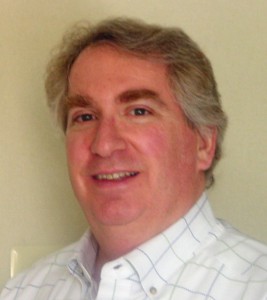 Don Brown
As of January 2014, after 15+ years as the Founder & Director of the International Wireless Industry Consortium (IWPC), I decided to retire from my full time IWPC duties.
I may have retired from IWPC, but I am not retiring from the wireless industry.
Having organized more than 180 workshops on a wide variety of wireless infrastructure, handset/smartphone & mmwave/sub-mmwave topics, serving more than 5,500 persons from 49 countries, with a vast global contact base and global industry perspective at all levels of the supply chain, I've decided to devote some of my retirement time giving back to the industry.
This 5G News blog is my attempt to bring together the wide variety of views from all over the world, on this next phase of the wireless industry.  And encourage open dialog among a wide variety of industry experts to share and exchange ideas.
In the end, there will some form of consensus on what the next generation of wireless technology will be, and Steve and I hope that this site will play some small role in helping form that consensus.
Mobile:  +1 215 688 1469
Email:    don [at] donbrowninc [dot] com
Doylestown, PA  USA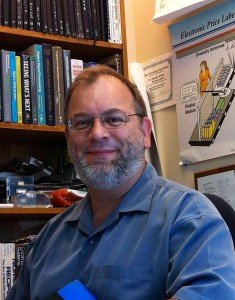 Steve Wilkus
Steve Wilkus is the CTO of Spectrum Financial Partners and an active contributor in framing wireless telecommunications standards, regulation and industry financial plans. For 28 years he was with Bell Laboratories in Alcatel-Lucent (and its predecessors, AT&T and Lucent Technologies), most recently as a director in the office of wireless CTO and a Distinguished Member Technical Staff. He is a Senior member of the IEEE.
He was a founding member of the IEEE 802.11 and has participated in other standards and regulatory work in the AT&T Chief Architect's Office.
In 1991, he spearheaded the development of a wireless electronic shelf label system sold through NCR using RFID technology. He later led the first team to demonstrate High Speed Packet Access (HSPA) in 2003 and was the solutions
architect for the fist satellite/terrestrial hybrid DVB-SH system.
Steve received the B.S. degree in physics and the M.S.E.E. degree from the University of Illinois, Urbana, in 1981 and holds 9 US patents.
He has published many technical and Journal papers and has delivered numerous invited presentations at industry events, to US federal congressional staff and FCC workshops.
Mobile:  +1 732 533 3286
Email:  sawilkus [at] mac [dot] com
New Jersey, USA
————————————————————————————————————————-
How to Place Advertising on 5G News web site.
If you desire to place advertising on one or more pages, please request more information by clicking HERE.
If you have any questions, please contact Don Brown, don [at] donbrowninc [dot] com